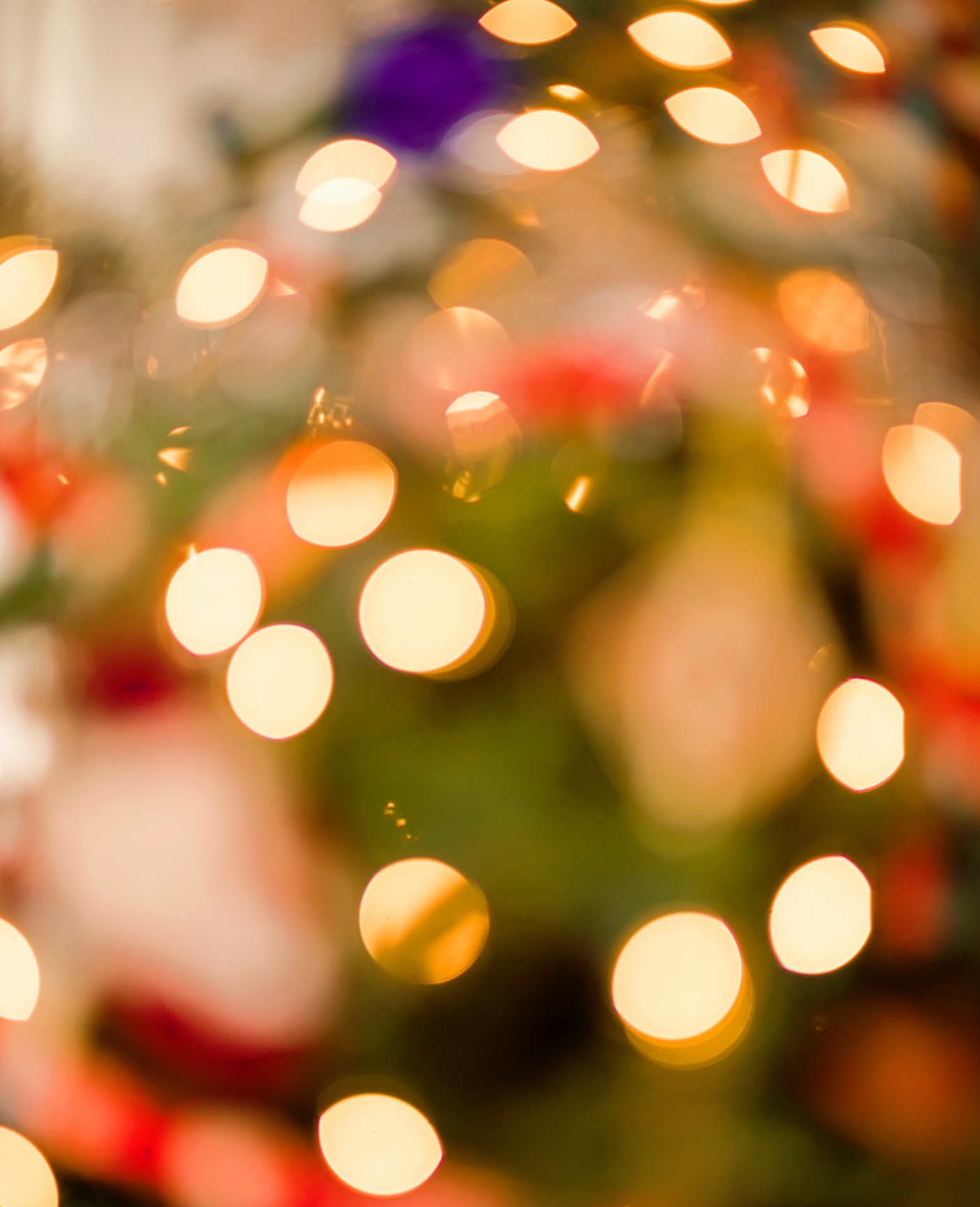 (The above photo is a photograph of Christmas lights making use of bokeh (shallow depth of field, and not focusing sharply on the subject to create more of a blurry, abstract image with holiday lights.)
After the holidays, at the end of the year and during the time between the holidays, as well as the beginning of the new year, is a good time for me to reflect, review, and set new goals for the upcoming year. So here are a few thoughts I've been mulling over and I thought I'd share them. 
In less than 2 weeks I'll be attending the PPA conference: Imaging in Atlanta GA, where I hope to network with other photographers and vendors and learn more about this business.  Previously, I hadn't really thought about my work as a business.  It was fine art, or a documentary project which would then lead to an exhibit. Making a profit, doing my work, seems to offend some people. If you go to the dentist, are you going to ask the dentist to give you a special deal?  There's a set price for a filling or a crown, you can accept it or find someone else.  
When I hear other portrait photographers speak about their work and business I am often amazed that they don't feel self-conscious about making a living from their work/art. They don't have a problem "charging" their clients for their work.  Why, then do I?  Perhaps it's because for me, art, unless it was made by someone famous was not considered valuable. At least that's the impression I had.
I hope not only educate future clients but also any readers of this blog - appreciate art - any type of art that you enjoy and realize that the people who are creating these works, are "working". (Even if they do enjoy their work!)
Some other issues that I want to emphasize is: 1. The importance of printing images.  If you only rely on your computer or even a back up drive to archive your family images someday they will either become corrupt or disappear from your computer altogether.  Trust me, it's happened to me.  After that harsh lesson, I'm constantly backing up my work and the work of clients on 3 different drives.  2. Another issue you can have is to not have them printed properly.  When you print them at the local drug store chances are the color is not going to look the same as it does on your computer screen or if a professional photographer made them they most probably will not look the same. This is because the local drug store is not the same as going to a professional lab.
It's interesting because today, children no longer have images of their childhood in a photo album, book or printed format, but rather they are on a computer.  Remember, these will not last forever, please, print your favorites for your children!  Another thing to be aware of is that if you have images printed by a professional lab they are archival and will probably last longer than you or me.  With today's technology professionally printed images usually are archival for about 100 years!
Here's a little video that explains how Steve McCurry, a renown photographer for capturing the famous image: "Afghan Girl" which was on the cover of National Geo and why he believes in printing images for his legacy: http://www.outdoorphotographer.com/how-to/printing-and-output/steve-mccurry-the-most-important-part-of-my-archive.html?utm_source=newsletter&utm_medium=email&utm_content=Read%20More&utm_campaign=OP%20eNL%20122815#.VoHJqDbLxwh
Think about your legacy and your family's. (Yes, I do realize it's an ad for Epson printers - but it's also true.)
Let me know your thoughts.
Happy New Year!